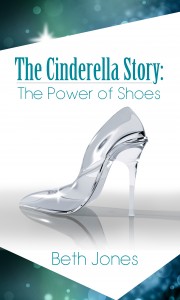 I'm so happy and excited to announce that my new eBook, The Cinderella Story: The Power of Shoes, is now live at Amazon!
My graphic designer, Christine Dupre, did a beautiful job with the cover and my editor/formatter Hanne Moon did an amazing job and helped me to get it uploaded on Kindle Direct Publishing at Amazon. (This is an option for you as a writer!)
You can get the eBook for your Kindle for just $2.99 by clicking here. I plan to eventually get it in print.
The first day, it was an Amazon Best Seller in its category and sub-category!
I'd love to know what you think of it. Please leave a review at Amazon.






by