Media Page
Speaking Letter of Understanding
Frequently Asked Questions for event planners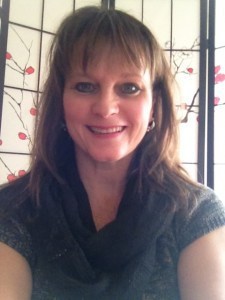 Photo
Sample video clips of Beth speaking at a conference are at the end of this page.
Beth loves speaking, encouraging women to use their gifts for God and to fulfill their purpose.
Beth's topics are approximately 45 minutes in length, but she can be flexible to adapt them to your event's time schedule.
Signature Speech:
Cinderella's Glass Slippers: The Power of Shoes
Every woman wants to feel beautiful, chosen and loved forever. And one pair of shoes can change your destiny!
Cinderella had a big dream, but it seemed impossible. She felt as if she was on the outside looking in. Have you ever felt like you didn't fit in and everyone else was having all the fun?
Cinderella's wicked stepmother and wicked stepsisters told her she couldn't go to the ball with the rest of the girls to dance with the prince, for him to choose his royal bride. Yet her big dream came true, and she was chosen to dance with and be the royal bride for the prince! Just as Jesus your Prince has chosen you to be His radiant, beautiful bride.
There's no one else in history or on earth like you. Just as nobody else's foot could fit into the glass slippers but Cinderella's, only you can walk in your own unique "glass slippers," your God-designed purpose.
Come learn about the story of Cinderella as never told before! Watch as Beth visually demonstrates this story with a funky dress and shoes and other visual props.
The Secret Place of Prayer
Beth's presentation on the secret place of prayer in Psalm 91 was birthed out of her first-hand knowledge of years in the trenches of spiritual warfare and prayer for her family, friends, others, and herself. Beth shares how intimacy with God through prayer is a place of great protection, where the enemy Satan can not access you. This presentation is ideal for conferences, weekend prayer retreats, Bible studies, and more.
The Hands of a Woman: Deborah and Jael
Based on the study of Deborah the judge and prophetess and Jael who killed the enemy with a tent peg and hammer, and shared from her book, The Hands Of A Woman, Beth shares how God wants to use women in powerful ways ~ with whatever you have in your hands (your spiritual gifts, talents, skills, ordinary tools!). Passionate and challenging, this presentation is ideal as an empowering keynote speech for women's conferences and retreats.
Video Clips of Beth speaking
Video of Beth speaking at a women's conference in Bungoma, Kenya, Africa with an interpreter
Video of Beth speaking on The Cinderella Story: The Power of Shoes, at her women's conference in Overland Park, Kansas.
Beth speaking at Doreen Penner's retreat in Manitoba, Canada

Video of Beth speaking at "She Shall Be Called Woman" conference, Phoenix, AZ