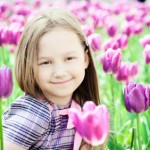 Do you homeschool all year long, or take a break in the summer (or at different times of the year)? Many homeschooling families opt for the summer break so their kids won't resent the public school kids having "freedom" outside, while they're indoors having to study. But you don't want your child to go all summer laying on the couch eating potato chips! 🙂 Get them involved in activities.
Summer activities for teenagers are important for several reasons. Once the school year is completed, a lot of parents let their kids do whatever they want and they can become lazy. This can be because you as the homeschooling parent "just want to relax now" and do whatever YOU want…so you let the kids do the same!
Or, the parents still have to go to work every day in the summer and since their kids are teens, they can stay home alone, right?  Unattended teens or teens who don't have anything to do during the day tend to get in more trouble than those who are busy.
Keeping teens busy through summer activities for teenagers is one of the most important things parents can do for their teens' safety. While teens are young adults, the fact is that they aren't adults yet and still lack the maturity to always make wise decisions. This is where summer activities for teenagers helps.
There's a variety of summer activities for teens to choose from.  For example, you could require that your teenage son or daughter gets a summer job to keep them busy during the day. This would help them in several ways. First, they will be learning the value of hard work while earning extra money. The money they earn can be an incentive for buying something they really want – like a car, clothes, or video games.
Secondly, they will be held accountable for their actions to someone else (their boss). Your teen needs to experience before this they get out on their own. Why? Because, that's the real world. We want to prepare our children as much as possible before they fly the nest.
Third, they'll be building up their resume and work experience, which colleges and future employers will look at.
You may not want your teen to take a job during his or her time off, but do involve them in some type of summer activity. If you have a teen who enjoys sports, then getting them involved in a summer league, horseback riding, volleyball, swimming lessons, etc.
Some homeschooling parents dismiss the value of sports, but sports teach discipline and other life lessons to teens. Sometimes they can even earn college scholarships through the sports they play during high school.
If you have a teen who is goal-oriented and wants to continue his/her education or work to use as experiences for their college applications, then it is probably worth your time to talk to your teen about enrolling in summer college courses.  (I don't have any such child!)
You can also check into internship and volunteering opportunities available during the summer for your teen. If your child loves animals, maybe she can help out at a vet's office. If your son loves to work on computers, maybe he can volunteer part-time at a computer shop in town.
I do think the most important activity of all for our kids (and us!) is to JUST HAVE FUN! (of course, we shouldn't limit this to just summertime!). Make sure you get plenty of sunshine and fresh air. Admire God's handiwork – the beautiful flowers, the green grass and trees, the blue sky.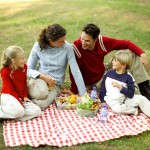 Have an old-fashioned picnic at the park with a blanket and a picnic basket filled with your family's favorite snacks and tasty goodies. Encourage dad to go fishing with your kids – it will be relaxing and good for them both.
Walk on nature trails, swim at a lake or pool. Go to a petting zoo and feed the ducks and animals. Enjoy the new season God made just for you and me! 🙂 Be physically active with your kids – walk, run, swim, skate, ride a waterjet, etc. Take a road trip to some place new…see new things, meet new people, try new types of food.
You don't want your teen (or you!) having a boring summer!
As you can see, there are many summer activities for teenagers available. All of these activities have their own unique benefits for your teen, but the one common benefit they share is keeping your teen active during the summer.







by