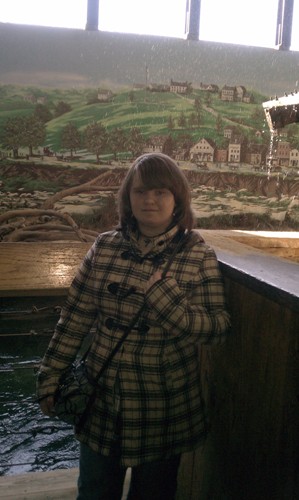 This year has been so busy that I haven't posted much here, and I apologize. Too busy. I've had to slow down and pull back, praying and asking God what to do.
I just resigned this week from a position as blog editor that I've had since June of last year, editing articles and blogs and posting them on a WordPress website, because my schedule is too full and I wanted to spend more time with Leah in the next several months before she graduates from our homeschool.
I don't want to live with the regret that I was "too busy" during Leah's last year of homeschooling! For too many years, I was just too busy and I've had to repent to God for that.
Now I'm planning fun field trips and short road trips with Leah to make good, sweet memories this final year. The thought of her graduation brings tears to my eyes. I want to encourage and exhort you again to make sure that you are spending sufficient time with your child. Live a life of no regrets.
One website I recommend to you which focuses on interest-led learning, and includes great ideas for field trips and traveling, is my friend Christina Pilkington. While our homeschool method hasn't been "unschooling" like hers, I believe Christina has some wonderful, creative ideas to implement in your homeschool.
Another homeschooling mom I love and who is one of my dearest friends is Kimberly Ehlers. Kimberly's website is not about homeschooling per se, but she does share some tips if you homeschool and your child has serious or chronic illness. Kim also encourages you to have that close relationship with your child, putting God and family above anything else. (While there, be sure to check out Kimberly's wonderful products! You will love them!)
You will also love my friend Susan Evan's blog about hands-on learning in your homeschool.
Be sure to make room for FUN in your homeschool day.
*******
Are you new here? Be sure to sign up for my mailing list and receive a FREE copy of my ebook on our homeschool journey, The Call of Wisdom: Teaching Your Children at Home.







by