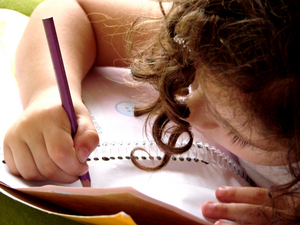 It's getting toward the end of the school year, but some homeschooling parents are thinking about next year's curriculum. One very reasonably priced copywork curriculum is Copycats at www.copycatbooks.com.
Copycat Books are economical copywork e-books with models in both manuscript and cursive, in traditional, modern, and italic handwriting styles, with Biblical and academic themes.
I was impressed to see the Psalms and Proverbs used for their copywork books, as well as Ancient Greece, Ancient Rome, and the Middle Ages. You can view a sample page of each title, as well as lots of FREE Printable worksheets, on their website, www.copycatbooks.com. Their copywork pages have a cute, black cat at the top of the page, are visually appealing, and are professionally done.
Everything you need is included with the lessons. The books, being developed by a homeschooling mom for busy parents, are available in downloadable Adobe PDF ebooks.
Copywork is a proven, effective method for children to practice handwriting, as well as to improve spelling, grammar, and vocabulary skills. It also reinforces the Bible and other important subjects. Charlotte Mason advocated copywork. Ruth Beechik and parents following the Classical approach to education also endorse its use.







by