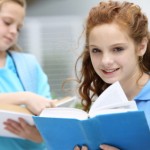 This is the Ultimate Homeschool Expo week with Felice Gerwitz and guests. Felice has an incredible lineup of speakers. Here is the schedule for the rest of this week.
May 3 at 1pm (Central Time) Debbie Strayer: Reviving Your Teaching and Your Students. Homeschooling can seem like an overwhelming and exhausting task, with one of the first casualties being creativity and the joy of learning. Come hear practical ways to encourage your children and enhance their learning at the same time. These ideas are useful with any curriculum or approach, so come hear how to bring greater enjoyment and success to your homeschooling.
May 3 at 3pm (Central Time) Rick Andreassen-Ministering to a Child's Heart. Coach Rick "Mr. Rick" Andreassen has inspired families with his blend of heartfelt passion and his love of the Scriptures. Rick ministers to the hearts of school aged children everywhere in this inspiring, Scripture filled talk. He charges kids to keep up the good work, be proud to be homeschooled and keep your eyes on the goal, as only Coach Rick can do! Rick has written a professional physical education program that presently is serving homeschool families.
May 4 at 10am (Central Time) Carol Topp: What Your Child Can Learn From Starting a Business. Does your child have a desire to earn money or share their talents in the marketplace? Encourage them to start a micro business. By running a micro business, your child will develop skills in business, time management, speaking, writing and grow and mature in confidence all while making some money of their own!
May 4 at 1pm (Central Time) Kim Kautzer: College Prep: Is Writing on Track? Is writing one of those subjects you keep starting and stopping? Does your child drag his feet, fail to finish assignments, or complain night and day? Or are you the one who has trouble following through with lesson planning or editing? For high schoolers, there's more to planning for college than simply getting accepted, and becoming a good writer is at the top of the list! Learn how you can equip your kids by encouraging strong writing skills and good study habits that will serve them well in college.
May 4 at 3pm (Central Time) Cathy Duffy: Learning Styles: Choosing Curriculum to Fit Each Child. Having problems with uncooperative learners? Do you feel like your curriculum is as much hindrance as help? What about all those publishers who claim to have the best curriculum? How can we sort through all of this to figure out what will really be best for each of our children? Understanding learning styles helps us overcome many of the problems we encounter in home education. In this session we will first identify our own learning styles and those of our children. Then we will discuss methods of teaching to our children's strengths and overcoming weaknesses using examples from various math programs.
May 5 at 10 am (Central Time) Cyndi Kinney: Using the Psychology of Color in Education. Cyndi is the author of over 100+ lapbook products in every subject area that utilizes this ground breaking method. No other lapbook products use this and Cyndi has found in many hands-on demonstrations with parents that this method truly works!
This is Part One of her two-part session on using color to increase your child's ability to remember and retain information.
May 5 at 1pm (Central Time) Dr. "Doc" Thomas Sharp: Truth in Science: Biblical View of Dinosaurs. The dinosaur spin has been promoted in cultural centers, schools and worldwide. It is primarily an attack on children ages 3-12, and one reason the Bible does not make sense to them. The intrusion of humanism and secular relativism without proper apologetics causes children to struggle with the dinosaur story and how it fits into the Bible. Teens often leave the church and parents wonder why. Doc will share the 5 major questions he is asked repeatedly about dinosaurs world wide, he will answer these as well as questions from the audience.
May 5 at 3pm (Central Time) Regina Hicks: Incorporating a Thomas Jefferson and Classical Approach to Your Educational Adventure. Co-founder of Thomas Jefferson Academy of Excellence and founder of Classical Home Educator Scholastic Society, Regina will be sharing how home educators can implement foundational principals that are necessary in providing a successful educational experience for your homeschooling adventure. The majority of homeschooling families realize that home education is teaching outside the government-educational box of instruction. However, with a variety of teaching modalities/techniques available to the home educator, understanding both approaches is often misunderstood and/or overlooked. Hearing about the core principals and approaches to both will not only give parents a different approach to their child's scholastic adventure but also provide opportunities for innovative learning experiences.
May 6 at 10am (Central Time) Maggie Hogan: Highly Effective Habits of Happy Homeschool Moms. When is the last time you woke up and thought, "Wow! I love homeschooling and we are learning so much, growing spiritually, and even having some fun?" Umm . . . been awhile? Well, join Maggie for a very real workshop on 7 ways to streamline your life and improve your homeschooling while (for the most part) enjoying the process! This entertaining workshop is stuffed full with practical tips you can truly use.
May 6 at 1pm (Central Time) Denise Mira: 7 Keys To Unlocking the Leader Within Your Child. The home schooling lifestyle is ideal for tapping into the greatness residing within your child. As home educators, let's not settle for just raising good, Christian kids. Let's aim to raise high-capacity leaders God can use to have an impact in our world!
May 6 at 3pm (Central Time) Brian D. Ray, Ph.D. If Homeschooling Is So Good Why Don't Educators Promote It? President and Founder of the National Home Education Research Institute (NHERI) will present this session as our grand finale to the ULTIMATE Homeschool EXPO 2011!!
All of these sessions are free if you come live, and you can win great doorprizes! You can listen on your computer here or call in on the number provided on that page. This is just a sampling of all the great sessions in the Ultimate Homeschool Expo, which includes more than 100 audios. I was one of the speakers in the UHSE 2011, so you will get to hear my session, too, on praying for our children.
I don't attend  many homeschool conferences, but this is one event I do, and you will LOVE it. I have listened to my expo audios again and again from the last two years. The entire set for over 100 audios, plus all the free gifts, is only $24.95 and the price increases soon. I would appreciate it if you'd use my affiliate link if you buy a ticket. To get your ticket, just click on this link.






by