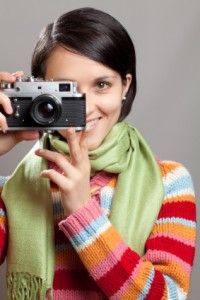 Today I had a lot to do, so…I went to lunch with our oldest daughter Heather at Jose' Peppers (Mexican) restaurant!  Heather lives a little under an hour away from our small town, so I don't get to see her that often – especially with her working full-time now at a preschool. We actually haven't seen each other in a couple weeks, which is rare for us. I'm so thankful that Heather is not just my daughter, but my close friend! 🙂
After we ate, we went back to her work, where she's a preschool teacher, and she took me on a tour of the school. It was a child's paradise – an "exploratorium" where they can read fun, good books; other rooms where they can grow plants and flowers, paint, do crafts, listen to storytime, lay down for naptime, enjoy snacks, and best of all, play outdoors on the playground equipment. The whole preschool was a kaleidoscope of bright colors. Each classroom had at least two teachers. The atmosphere was pleasant and fun.
After that, I went to find some bargains at CVS, where you can earn Extra Care Bucks for shopping, then came home to do some writing on an article for my Armor of God series.
I was thinking that the time I spent with Heather today didn't last very long – it went so fast! – and that's how real life is, too. She grew up so fast, and our youngest daughter Leah is growing up fast, too. It's so important to take time out each day for what really matters – the most important things like spending time with God and your family, making memories, and having fun. All my work was waiting here for me when I came back – but I'm so glad I took this break today with Heather.
Enjoy the "Kodak" moments – those moments you don't want to forget. Make a memory with those you love today.






by